Custom Page
Scientific Technical Visualization, Game Art & Design, Technology Engineering & Design
Mr. Frank Jones, NBCT, MAEd
910-326-4300 Room711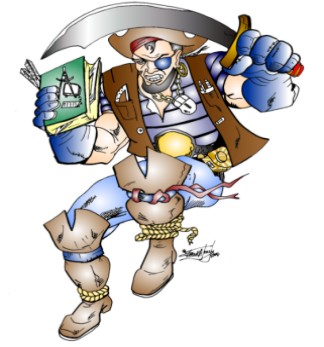 A basic understanding of drafting principles is a gateway into the world of technical creation. Freeman OGJJ:2003
Welcome to Swansboro High School's Technolgy and Trade and Industrial (T&I) Programs of study of the Onslow County Career Technical Education (CTE) Curriculum. Scientific Visualization (I & II), Advanced Studies, Game Art & Design, Advanced Game Art & Design and Technology Engineering & Design.
Why Design?
Every mass produced object or structure created by man began it's design phase with drafting techniques.
All video game, television and movie 3D effects originate from drafting techniques and applications.
All Architectural, Engineering and Graphic designs and plans are created using drafting and design applications. Design studies are a gateway to planning and designing of all non-organic manmade products, digital media and virtual media.
Why Scientific Technical Visualization?
Every product's packaging is designed to communicate its' potential use to the consumer. Your appreciative visual interpretation of those graphics help determine a product's success or failure. This form of graphic presentation is based on the science of technical visualization design.
In SciTech-Vis you will learn most of your work through applications of 2D and 3D creative graphic software. You will learn techniques and skills to present a definitive message using visualization the science of graphic design to a targeted audience.
Why Game Art & Design?
(This section currently under revision)
Why Technology engineering & Design?
(this section currently under revision)
Why Game Art & Design?
(this section currently under revision)
1. Overview of Courses
2. Curriculum Instruction & Assignments
Timely Completion of Assigned Tasks: Listen to all instruction to complete class work in a timely manner. Drawings and digital projects are assigned with due dates for your performance grades. If you fail to meet the due date, you have until the next school day to complete the late work. You can only make a maximum of 50% of the original available points for 'day after due' work.. If you miss this late turn-in, a "0" is averaged into your grade for that missed assignment. Late make-ups on exams can be done during grading of the exam in a separate setting and during concurrent PA sessions, NOT regular class time which will put you further behind.
3. Class Decorum
1. We focus on introducing you to a simulated college/studio-lab work place environment. No candy, gum or drinks are allowed in class.
2. You are required to address all Instructors, Staff and Peers as Mr., Mrs., Ms., Ma'am, or Sir.
3. We encourage you to speak in clear full sentences and consistently enunciate (correctly pronounce) your words.
4. Say " yes", or "no". Do not say yeah, uh-huh, yep, yup, un-uh , nun-uhn, or nah or nope.
6. Be inside our class doorway when the bell rings or you are late.
7. As in any workplace, improper dress attire will not be tolerated. Follow the Onslow County Dress Code!
8. My desk and podium areas are off limits to all students all the time.
9. Student cell phones and music players will be confiscated if seen or heard. Place cell phones on silent mode. Texting or instant emailing is not allowed at any time during my class time.
10. Standard practice for my classes are to always allow the female students in the class to enter or leave the class first. Next are the seniors, juniors and underclassmen.
4, Work Place Care & Management:
You are automatically assigned to the work area you sit in every day. This includes the desk surface, sliding parallel ruler, floor or carpet, desk drawer, computer, garbage can, assigned cubby and chair. A workplace and work ethic grade are included in every report card grade.
Problematic work space clean-up or conduct problems will result in mandatory after school diciplinary clean-up sessions of the entire classroom workspace. This is a formal D-Hall which is held once a month from 2:30 to 4:00 sessions of my choosing.
5. Class Test or Quizzes:
All quiz and test material are taken directly from class work, homework, and drawing assignments. Grades are a direct averaging of test, quizzes, reports and drawings numerical weights. We have a state final worth 25% of your grade. If you score an 80 or higher in Level 1 and II you can receive college credit for the course.
6 week report card = 25%
+ 12 week report card = 25%
+ 18 week report card = 25%
+ State Final = 25%
Total =100%
*Field trips will require fees to pay bus driver & your child's food (a separate notice will follow).